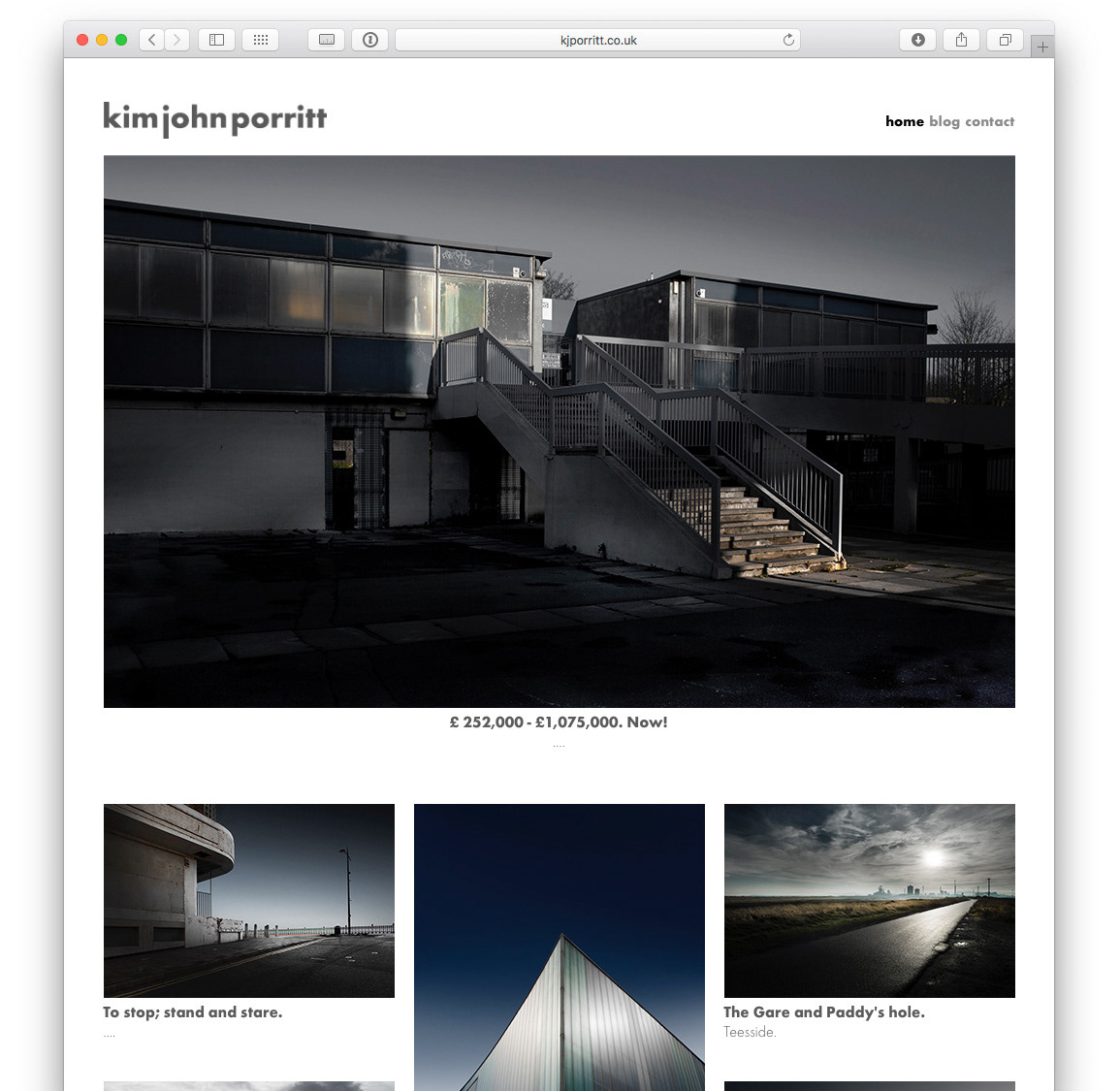 Client
Kim John Porritt photography 
Role
Create logo. Develop portfolio website with content management system. 
Details
I worked with Kim to design a website and logo that provided space for his work to shine. The back-end enables him to swiftly add new images, update his blog and present new collections of work.
The site runs on the UK-developed Perch content management system. Perch is fast, secure and easy to work with for content editors and site developers. It also enables me to develop sites in standard HTML 5 and CSS, with the minimum amount of Javascript. 
You can view Kim's website
here
.